Vertex BD Building Design Software
Vertex BD is a highly flexible CAD software platform that will revolutionize how your co
mpany uses your architectural drawings and models. Vertex BD adapts to your specific way of building. Vertex easily handles your particular building details, making your design process more efficient and flexible. The unique Vertex platform enables you to custom fit Vertex technology to different parts of your business, streamlining your operations.
Efficiency: Shorter design cycle Vertex BD includes a powerful 3D environment directly connected to the 2D layer, enabling many operations to be performed faster and easier. Working with intelligent building objects makes designing more efficient, and allows meaningful data to be assigned to building components. With the model acting as the single source of information, changes become easy to handle, estimating is effortless, and documentation management is controlled from publishing to printing.
Flexibility: Creative solutions with an open, adaptable platform With Vertex BD you can work in a way that best suits your business. We are dedicated to ensuring that you accomplish something extraordinary when you choose our software. Our flexible platform enables the custom configuration of features to fit your specific business needs and your process flow. Your company is unique and Vertex can be adapted to your way of designing and manufacturing.
Framing: Control equals accuracy Do you do things differently? Vertex can handle it. Vertex BD significantly increases design productivity, improves construction details and enables change much easier to existing designs. Choosing Vertex BD as your design solution means that you do not have to sacrifice control over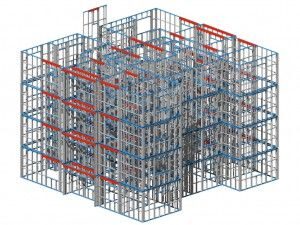 your construction specifications to take advantage of automated tools. Our parametric environment puts you in control of every framing detail.
Integration: Design software connected to your business Manage your business more efficiently with accurate information generated from a single source: the Building Information Model. Verte x BD will help integrate your architectural department with your sales, estimating, construction, purchasing, and accounting departments. Design changes become easy to handle with parametric components and building-specific tools such as the Options Management System